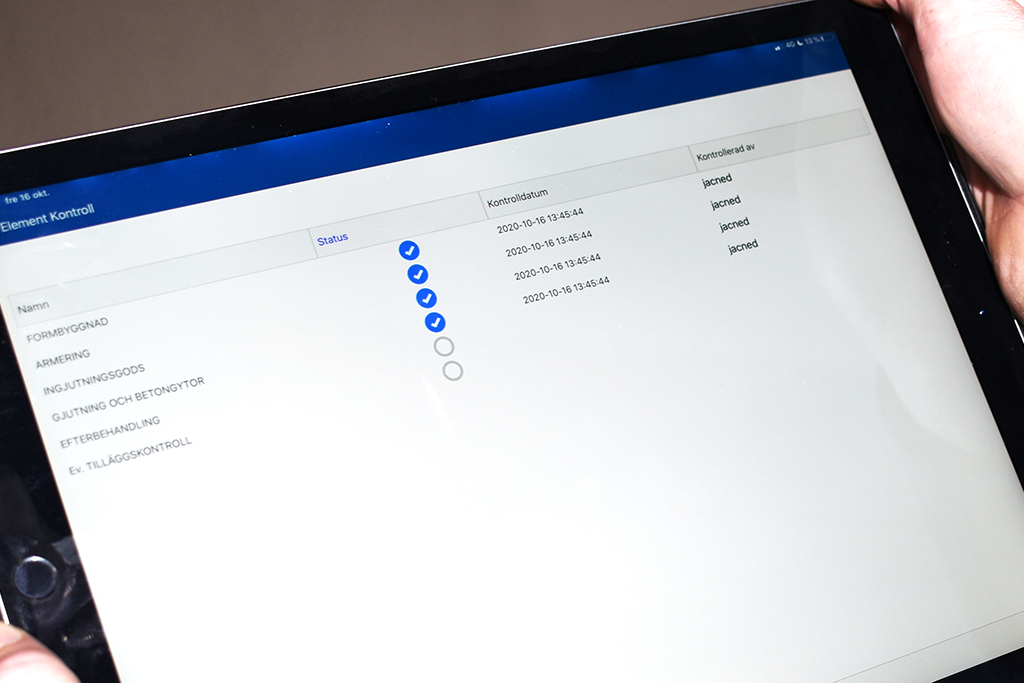 DIGITAL PLANNING TOOL
K-Prefab's business concept is to be a full service frame contractor who is responsible for the entire process and follow the customer all the way from project planning to assembly. Working with our digital planning tool, we are in control of all parts of the project throughout the chain, from calculation and design to manufacturing, delivery and assembly.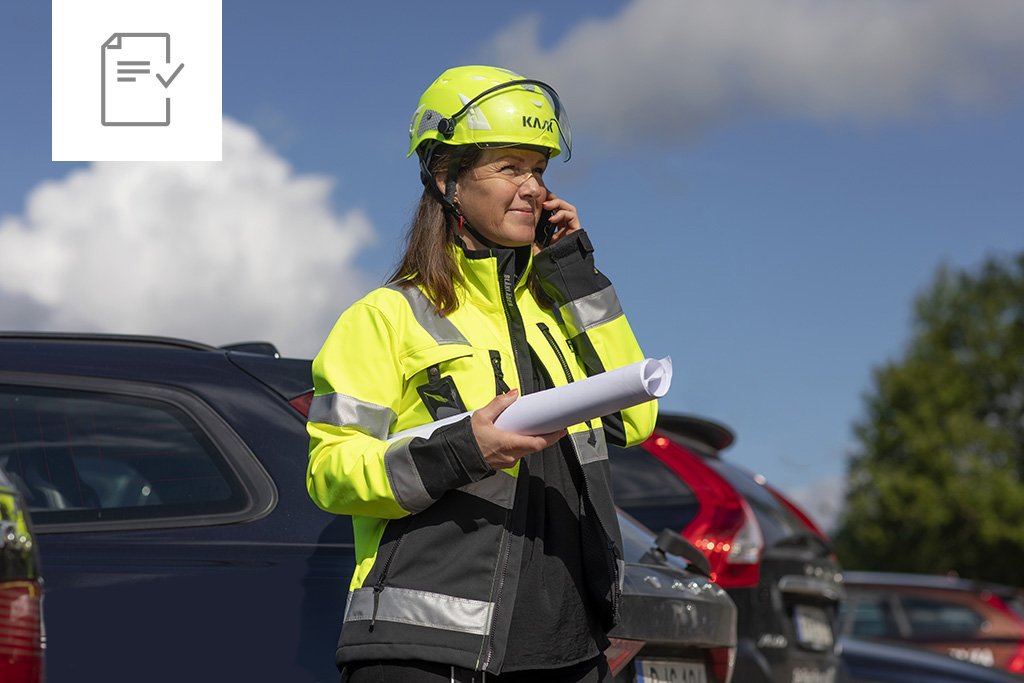 START-UP
To save time, worries and money we recommend and want you to contact our sales experts in an as early stage of your project as it is possible. When we get involved early in the process we offer you our competence to obtain a sustainable, cost efficient and optimized frame solution. With your ideas together along with our experience and commitment we jointly design and plan your project, custom adapting it to your specific needs and desires.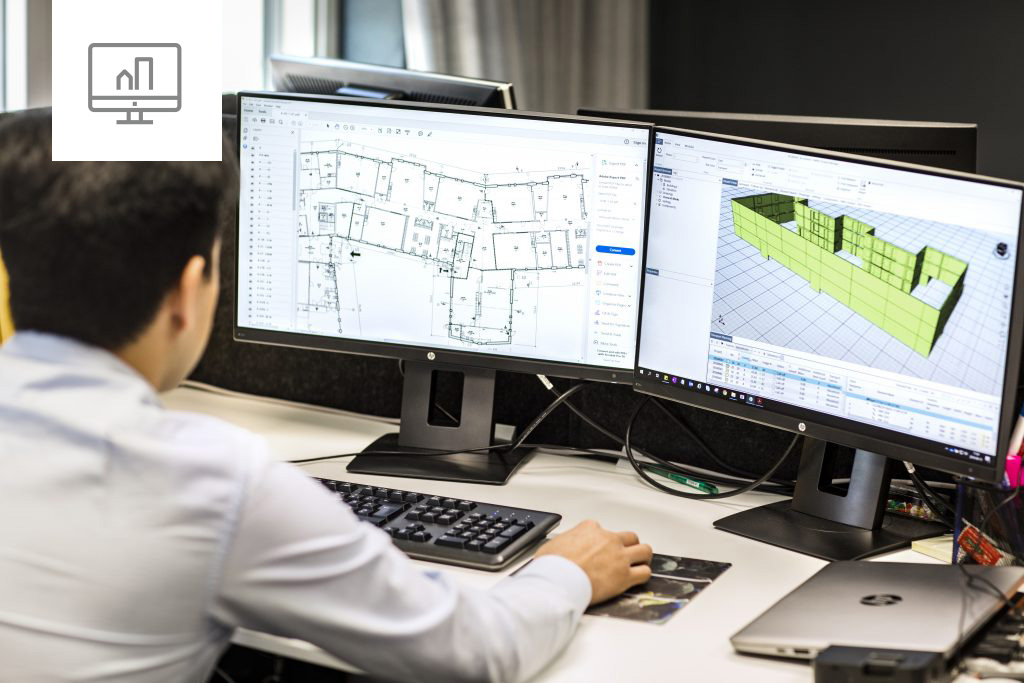 PROJECT PLANNING
Dedicated designers
Efficient design solutions
3D modeling
K-Prefab technical standard
Together with our team of project managers and designers we customize and design your project in detail. The design process determines the project requirements and conditions, according to your needs and wishes. The objectives and requirements of the project will guide and shape a suitable solution that honours the buildings unique characteristics.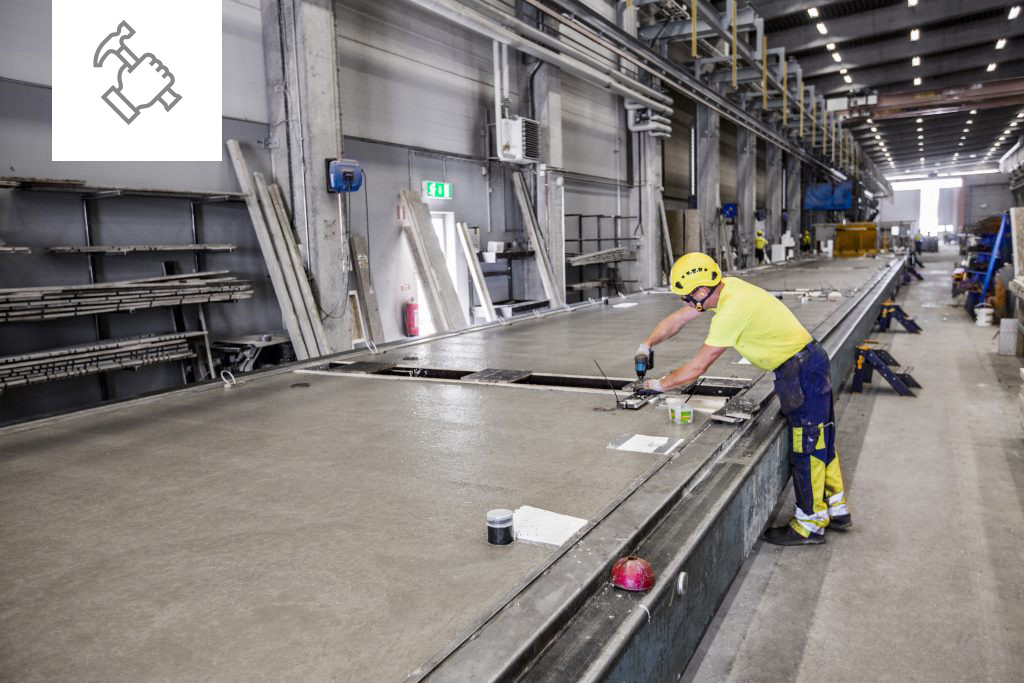 PRODUCTION
Locally produced
Controlled environment
High prefabrication 
BBC certified
CE marking
All of our manufacturing takes place indoors, with frequent inspections for quality control. Wastewater is recycled in a closed system, and the waste concrete is crushed and reused. Frames with pre-cast embedded installations, ventilation, windows and painting of the exterior walls are produced here, and then delivered to the construction site ready for assembly. This is both time and cost-effective.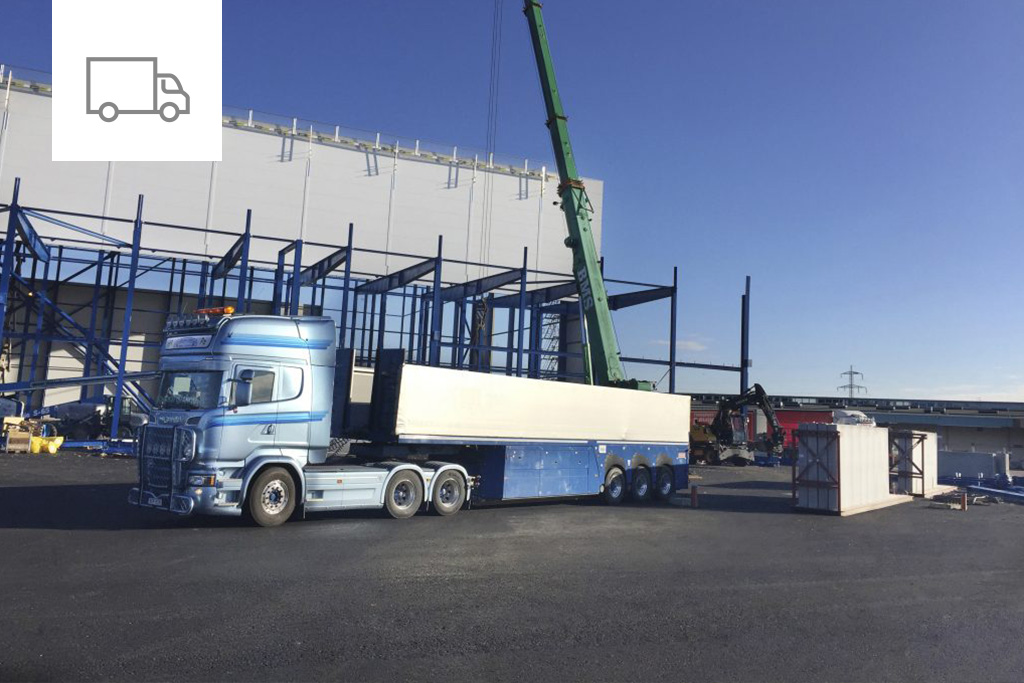 LOGISTICS
Secure, customzied and automated transport solutions
Cooperation with selected experts on efficient logistics solutions 
We are aware that time is money, hence our high demands on the logistics during the construction process. Procedures and close cooperation is necessary, in order to ensure quality deliveries. Our experienced assembly teams always follow the deliveries, applying careful and precise procedures.
Assembly
Efficient and secure
Digital 3D planning
Our own assemblers
The prefabricated concrete elements are supplied ready to assemble, from the factory to the construction site. Our skilled assemblers perform an efficient assembly with great commitment to safe, clean and well-organised worksites. Our concept offers short waiting times and brings the move in date closer. This creates great added value for our customers.
WE CAN HELP YOU!
Click on each region to get in contact with our sales staff.