Solutions in concrete for agriculture
Sustainable agriculture is based on knowledge, long experience and insights that are inherited from generation to generation. A modern farm needs simple, functional and maintenance free solutions that save time and make life easier. We offer a fast and secure solution that is also cost-effective for generations to come.
Fast and cost efficient
Our concept for agriculture includes foundations and wall panels. Nothing is too big or too small. From idea all the way to a finished product we are your partner. We sketch, draw, plan and design your building. Construction time is short and the end result will last for generations. With a wide range of façade surfaces, we ensure that the new building nicely harmonizes with its environment.
Functional and maintenance free
Whether you are building animal sheds, barn buildings or need storage solutions, K-Prefab has the products and solutions for your project. We deliver a secure, sustainable and maintenance free building that will both last and make you proud for a very long time ahead.
More information
We are happy to help you with more information. Here you will find contact information.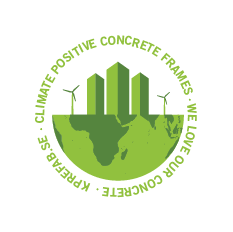 We offer Climate positive concrete frames. Build climate smart with us!
WE CAN HELP YOU!
Click on each region to get in contact with our sales staff.