Distribution plants
– Safe and secure buildings
We deliver turnkey buildings for distribution plants. With our complete concept, we make it easy for you as we take care of the whole process. From experience, we know that no projects are alike – but together we will find the right solution for you. We provide everything you need for your building project.
When safety is prioritized
Our concrete distribution plants can be built in different fire resistance classes that all meet high security requirements. The robust, insulated sandwich wall together with the security doors creates a building safe from most intrusions. The concrete frame with built in hatches that are opened in the event of sudden over pressure, helps the distribution plant to withstand a potential explosion.
Long lifetime span with a stable frame
Our frames consist of standardised components that provide a fast and moisture proof construction. All the different parts are assembled in a short period of time to a complete masonry building. You get a stable frame structure with minimal maintenance and an energy efficient concrete frame with low U-values, which meet high environmental standards. This creates many possibilities. We build safe and sustainable buildings.
More information
We are happy to help you with more information. Here you will find contact information.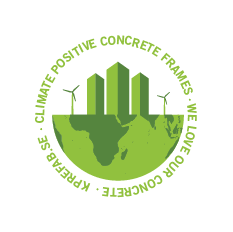 Now we offer Climate positive concrete frames. Build climate smart with us!
WE CAN HELP YOU!
Click on each region to get in contact with our sales staff.